Following on from the feedback given in my Assignment 1 feedback I am looking into the suggested reading put forward by my Tutor. Strangely enough after watching the complete BBC series 'The Genius of Photography, I made notes to follow up on the first suggested reading 'Ray's a Laugh' by Richard Billingham.
'Ray's a Laugh'
This collection of images presented by Billingham documents his late teen/early twenties life with his father the titular Ray, an aging alcoholic single father, in the tower blocks of Cradley Heath one the mid 1990's. Billinghams mother Liz, had moved out of the home one year prior to Billingham picking up a camera for the first time. Billinghams original goal was to photograph his father as a record to base his painting work on as his father was not one for sitting for long periods for him to study. This eventually developed into using the medium to comprehensively document the life of his father, his reconnection years later with his mother and the home life they shared whilst Billingham was at Sunderland University studying.
Billinghams work is intensely personal yet unabashed. In some ways this could be because the subjects of the images aren't necessarily himself, but at the same time the association and recognition of the scene being of the artists home, life and family reflect back on him as an individual. The images are also a mixture of humour, violence, hurt and pain. The living conditions displayed and the apparent outbursts are so outrageous they become surreal, challenging us with the question of who could live like this or act like this?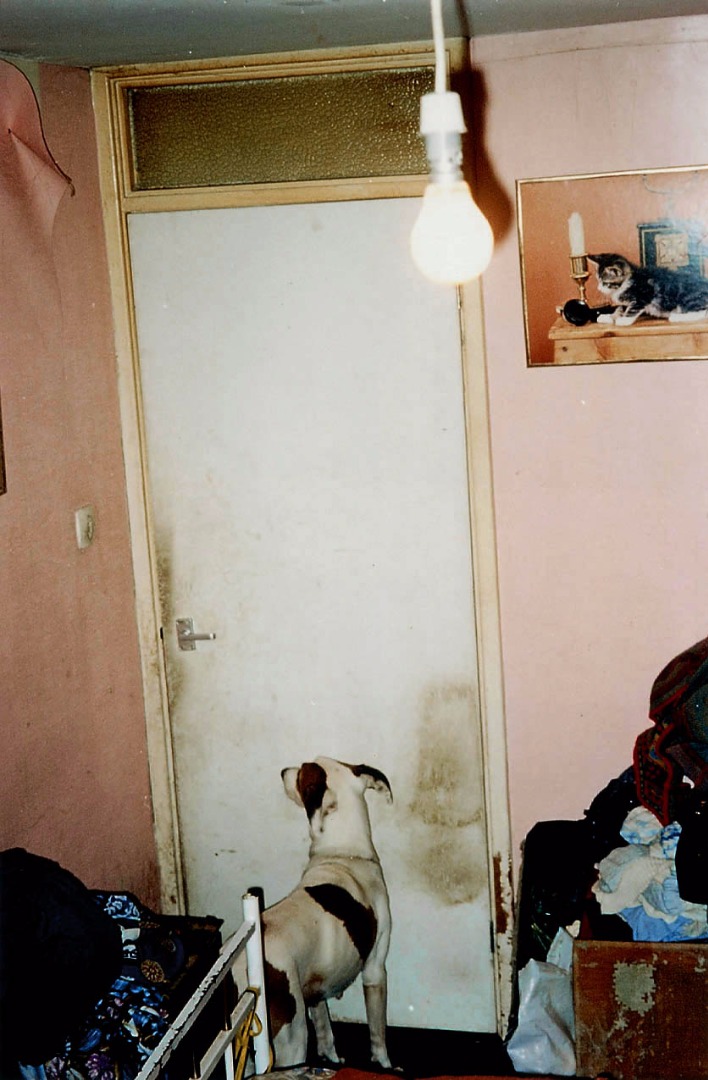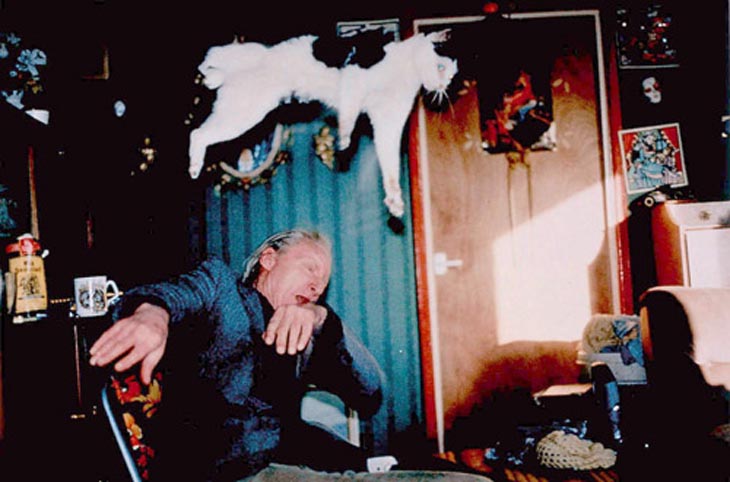 The image of the cat flying through the air, shocked yet prepared to land, with Ray in the background apparently throwing the cat is both shocking and funny.
Yet we also see images that seem to show the love Billingham felt for his parents despite the obvious issues between them, him and the life they lead.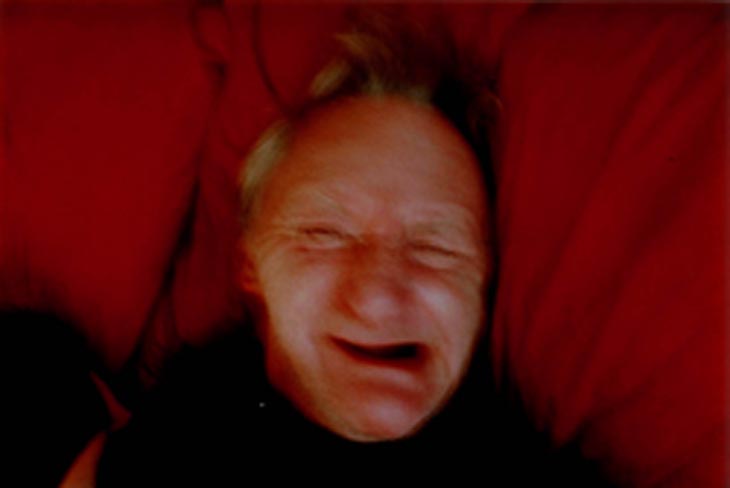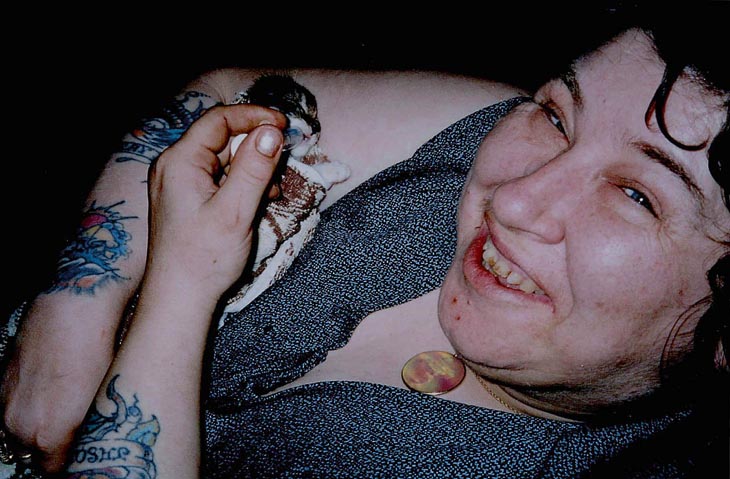 The series raises so many questions in regards to both the work and the subject. Billingham has been referred to as exploitative, presenting such provocative images could be seen that way but I feel that Billingham is in a position that allows this display due to his irrevocable involvement in the scenes we see. This is Billingham documenting his world, his tribe and his experiences. In different hands this series could easily slip into the exploitative, a third party with little knowledge and experience of the family, capturing a slim section of their lives and presenting the most egregious selection to provoke attention would be. There is a small but significant difference between exploitative and shocking. The difference being that the intimacy and rawness of these images can be shocking but as it is a personal story, one which can also reflect on the artist in negative light, we are more inclined to side with the artist empathetically.
My connection and empathy for the images may come from living in a similar council house scenario albeit without the extremes of the life Billingham has obviously endured. A single parent family with an abusive father, growing up in a working class family with close ties to the manual work found in factories and a school filled with classmates from drug dealing families, something most people I know can't relate to. Thankfully my grandparents, mother and future step-father didn't make the same mistakes as Billinghams parents yet I can understand how easily things could be different. Ray himself even reminds me of my Grandfather in his hallowed looks and grinning face, my Grandfather was one of the skinniest men I knew and smoked incessantly, drank his shot of whiskey each night and never stopped smiling yet he was a kind man who provided for my mother and her brothers, loved my grandmother dearly and always woke early to light the coal fire with a pressed white shirt and v-neck jumper. So physically similar yet different in the most fundamental ways.
Adams, T. (2016) 'Mr and Mrs Billingham and Frosty Jack's | Tim Adams' In: The Observer 13/03/2016 At: https://www.theguardian.com/artanddesign/2016/mar/13/richard-billingham-tower-block-white-dee-rays-a-laugh-liz(Accessed 04/06/2020).
Richard Billingham – Artist's Profile – The Saatchi Gallery (s.d.) At: https://www.saatchigallery.com/artists/richard_billingham.htm (Accessed 04/06/2020).